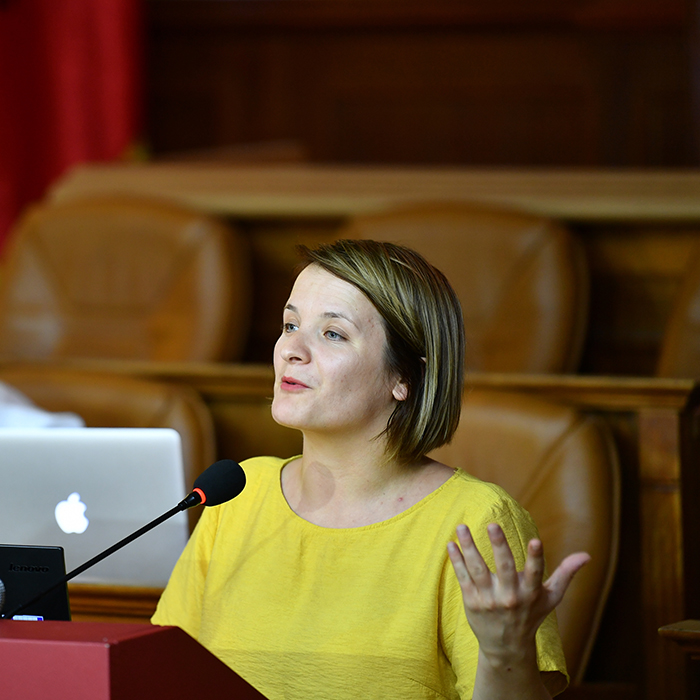 Liza Gashi
GERMIN
Liza Gashi is an executive leader, innovator, and entrepreneur with global experience in programs and campaign management, big data, and multi-stakeholder engagements. Experienced in policy, research, strategies, partnership development, and digital diplomacy. Liza is the founder and executive director of GERMIN, a leading civil society organization that facilitates and strengthen linkages between diaspora, citizens, and governments, and has been recognized as an early mover exemplar in determining how diaspora networks.
The vision of GERMIN is to be a leading social innovator that empowers communities abroad to co-create the future of their homelands. She also co-founded KosovoDiaspora.org, a crowdsourcing digital engagement and diplomacy platform that connects Kosovars to the world, and the world with Kosovars. Moreover, Liza is the founder and president of the UWC Kosova, National Committee of Kosovo for United World Colleges (UWC), a global education movement that makes education a force to unite people, nations and cultures for peace and a sustainable future. In the past, Liza has also worked for numerous think tanks and research institutes/centers in different parts of the world.
She has completed a Master of Public Administration (MPA) at Arizona State University and holds a bachelor's degree from Wartburg College in International Relations, Political Science and Spanish Language. She is a graduate of United World College in Costa Rica and alumna of the National University of Córdoba in Argentina.