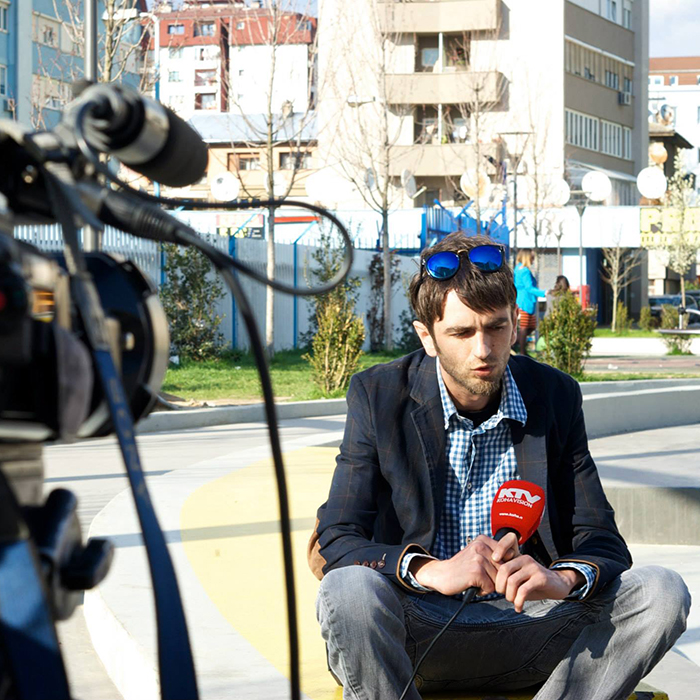 Agon Xhelili
Artist (Kosovo)
Agon Xhelili is an Architect by academic achievement and a specialist in event and cultural management by experience. Currently, he serves as the Director at Center for Art Development - Q'art and part time supervisor at his renowned business Gishtat. He has been involved in architectural, cultural and social projects since 2002, with highest successes reaching in  festivals, cultural events, theatre production, and improvement of public spaces. His most successful creations include: Meeting of Styles Kosovo festival; Guerrilla Art Festival, Play for All kids festival; and theatre co-production "Dhoma 13".
He has also contributed as an Expert for Cultural Tourism at the Municipality of Prishtina and expert on several cultural and heritage projects in Kosovo and Northern Macedonia.
He is known as a rebellious influencer among his peers and respected art manager among the artistic community. His work has changed the way project funding, activism and volunteerism is perceived in Kosovo.